Welcome! The medical professionals at Orchard Medical Center are pleased to welcome you to our practice. We want all our patients to be informed decision makers and fully understand any health issues you face. That's why we've developed a web site loaded with valuable information about your health.

Our web site also provides you with background about our physicians, staff, office hours, insurance policies, appointment procedures, maps, directions to our office in Antioch and other useful information. We know how hectic life can be and are committed to making our practice convenient and accessible. And we want you to feel confident that when you choose Orchard Medical Center, you're working with doctors and other professionals who are qualified, experienced and caring.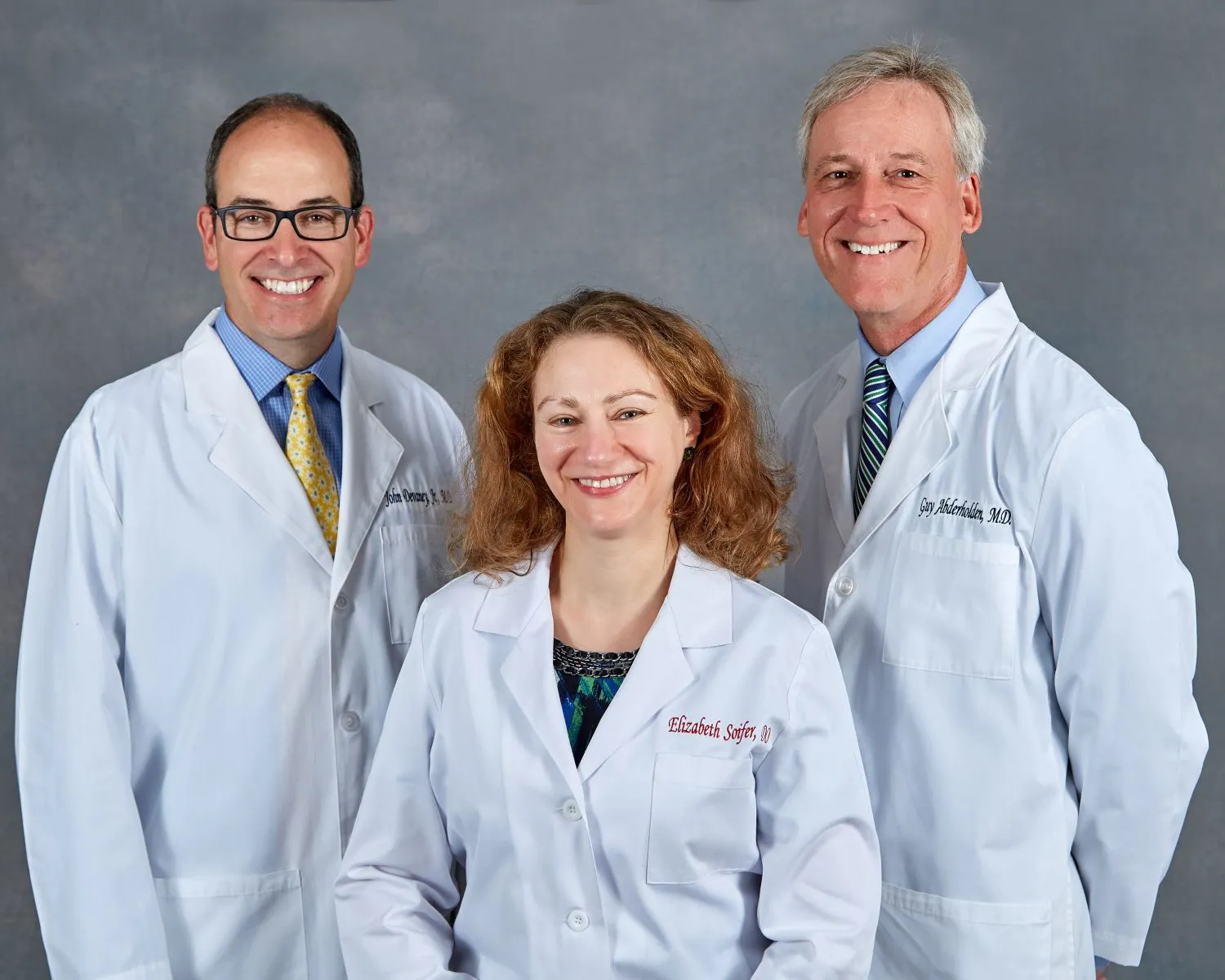 She is genuinely caring and professional. Very knowledgeable and always listens. Don't ever feel like you are bothering her even with small problems.

- Joanne R.

She is without a doubt, the most caring and patient physician I have ever met. She instantly made me feel comfortable and has helped me tremendously! She listens, takes your opinions into consideration, and truly does what she can to help you. She's the best!

- Jaime C.

I have the best doctor ever there. They believed me and sent me for tests and to see specialists to figure out what was going on with me when other doctors before her had failed me. I ended up switching my whole family over to Orchard Medical. My kids have loved all the doctors and staff there. It was a huge relief to know my kids were being seen by competent medical professionals that have also managed to keep their small town feel. They really do care there!

- Stacy L.

The best in Antioch! -I have been a patient at Orchard Medical for over 10 years and have nothing negative to say. They fit me and my family of 6 in whenever needed. They take their time with us, even if this puts them behind...They are a well rounded small town group practice that cares for everyone. My thanks go out to Dr. John Devaney, Dr. Guy Abderholden, Dr. David Herman, Dr. Soifer and their Physician Assistant - Ted.

- Unknown

…I have always had a very good experience at Orchard Medical in Antioch. Front desk,nurses and doctors are great. Great care as well.

-Neil R.

Dr. Devaney has THE best bedside manner. I have never felt so at ease with discussing my health issues. He also took the time to listen to me babble about my life issues. I left feeling satisfied that all my questions were answered along with a bit of life therapy. Thank you. Everyone at the front desk and nurses were extremely helpful too.

-Tiffany G.

This office is wonderful!! I've been a patient of theirs for about 9 years and have always been treated warmly and respectfully. One thing that I have found is remarkable is the amount of time the doctors take with my children and I for each of our appointments. They spend time discussing whatever concern brought me into their office. The office staff are also very helpful and provide support in working with my insurance company. I recommend this practice to my friends and co-workers whenever asked!

-Karen C.

Love the staff have been a patient for a very long time!

-Matt H.

The front desk and nurses are amazing and Dr. Devaney is an amazing Dr. Can't imagine going anywhere else.

-Chrissy T.

I have been seeing Dr. Soifer, and occasionally the other doctors, for about ten years now. I think Dr. Soifer is the most caring doctor I have ever had. I do not believe I would still be here if it weren't for her caring dedication to figure out a medical issue I was suffering from and helping me fight it. I recommend her to anyone I can and will continue to do so. She continues to help me fight an ugly health situation. The office staff is very kind as well. I just can't thank them enough.

-Denise F.

I've been coming to Orchard ever since I moved to Illinois in 2007. All of the doctors and PA's are fantastic. I never feel rushed and they always listen attentively to my concerns.

-Unknown

I was ill and needed to be seen same day. I appreciate that they made time for me . I was in and out quickly with med's and hopefully now on the mend

-Unknown

We love the friendly service, love our Dr. Guy ! Thank you all!

-Rosmarie M.

The staff is always friendly as well as knowledgeable. I always feel well cared for when visiting your practice. I'm glad you're here!!

-Unknown

When I called to schedule the appointment they were super friendly and made sure I get in today. My nurse and doctor were excellent! This was my first time with this doctor and she was great. Very friendly and caring.

-Unknown

When I called to schedule the appointment they were super friendly and made sure I get in today. My nurse and doctor were excellent! This was my first time with this doctor and she was great. Very friendly and caring.

-Unknown

All of you are AMAZING! You got me in the same day as my call for my shoulder pain. You all take the time to hear what was wrong and what I needed. Again a Big Thank You for getting me in.

-Linda B.

Great staff of Doctors working among a beautiful team of health professional that provides excellent service everytime!

-Lillian F.

I hold the doctors & staff at Orchard Medical in very high regard. They are all very caring and compassionate to each person's unique needs. Thank you for the many years of care you have provided for many of my family!

-Unknown

Staff was on time and Dr spent time to explain test results, recommend continued care options, and ensure all questions I had were answered. He did not "rush" through his time with me. Very grateful to have a Dr that sincerely takes care of his patients.

-Unknown
Create an account to gain access to your health records and discover other ways to communicate with our office.
Not feeling well? We offer same-day appointments for established sick patients. Please call our office to schedule an appointment,

Available Phone Times
Monday - Friday: 8:00 AM - 5:00 PM
Saturday: 7:30 AM - 11:00 AM
Available Appointment Times
Monday: 9:00 AM - 4:40 PM
Tuesday: 9:00 AM - 5:00 PM
Wednesday: 9:00 AM - 4:40 PM
Thursday: 9:00 AM - 4:40 PM
Friday: 9:00 AM - 4:40 PM
Saturday: 8:00 AM - 11:00 AM
Lab/Immunization/Injection Times
Monday - Friday: 8:00 AM - 12:20 PM
Saturday: 8:00 AM - 10:30 AM
Dexa Scan Times
Monday - Friday: 9:00 AM - 5:00 PM
For non life threatening emergencies please call 847-395-3322 to speak with the On-Call MD regarding after hour care before rendering care outside of the office.
For life threatening emergencies call 911