If you haven't already done so, please contact our office to provide us with your email address. We will send you an email invitation to create your patient portal account.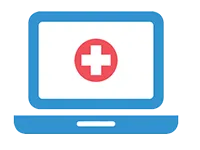 By creating a patient portal account you will have the ability to:
Request an Appointment
Communicate with Your Doctor
View, Print and Send your Test & Lab Results
View, Print and Send copies of any Referral/Authorizations
Request Prescriptions Refills
Patient Portal Support Available 7 a.m. - 7 p.m. CST 888-670-9775
Our office will respond to website patient portal initiated emails during our regular office hours. Please do not leave any urgent messages on an email. Call our office and leave a message with our answering service for the physician to be paged.